🌎 unique, upcycled🌎
made using materials that already exist on the planet.
Looking to own a unique AFRAYED piece?
There is the option of made-to-order, ready made or you can even supply your own tea towel and fabrics! Keep updated by following @afrayedupcycling on Instagram and Tiktok, as well as subscribing to the newsletter below!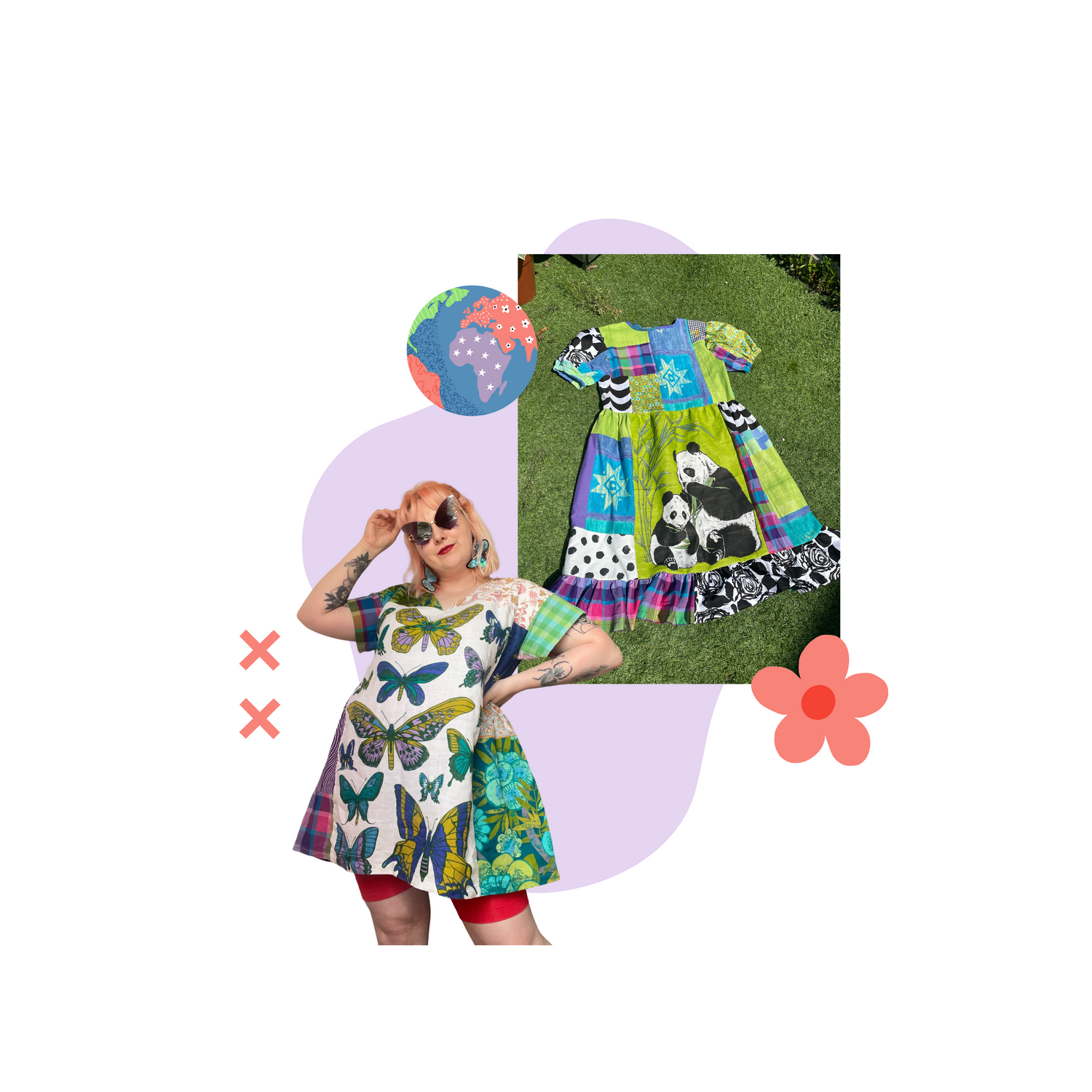 hi humans!
I'm Scarlett, the quirky gal behind AFRAYED Upcycling!
I started this brand because I believe clothing and accesories can be beautiful, yet doesn't harm the planet!
'Globally, an estimated 92 million tonnes of textiles waste is created each year and the equivalent to a rubbish truck full of clothes ends up on landfill sites every second...'
It's my mission to prove that clothing can be comfy, size-inclusive and unique whilst ONLY using secondhand textiles. 🌿
Find out more
★★★★★

'The dress I purchased from Scarlett is now one of my most treasured pieces!! And I feel that it's very deserving of that sentiment!! The dress is sooo beautifully made'

★★★★★

'The "provide your own fabric" option is something I would say everyone should try! The finished articles from that left me speechless. A great talent and ethical business…. Will be using again and again!'

★★★★★

'The "provide your own fabric" option is something I would say everyone should try! The finished articles from that left me speechless. A great talent and ethical business…. Will be using again and again!'